Work in the Philippines
Over 45 Doctors of Chiropractic from 8 different countries have shaped the current history of chiropractic in the Philippines by the Mabuhay Chiropractic group since 2007. Come and join the movement.
Practice chiropractic in the Philippines! Passion, fulfillment and an exciting way of living awaits you in a tropical country filled with beautiful islands, amazing English speaking locals and a cost of living where you can achieve a comfortable lifestyle. The opportunities are limitless in this popular working destination, where you can experience both personal growth and a chance to provide natural healthcare, wellness and pain relief to a population craving for an alternative to traditional drugs and medicine.
The Philippines, home to not only to some of the busiest and profitable metropolitan cities, but also to world class and stunning beaches, as well as renowned natural wonders like an underground river and rice terraces, incredible trekking and diving spots rich in biodiversity, unique cuisine, vibrant festivals and celebrations showcasing its rich and colorful culture. But most of all friendly locals who are regarded as some of the most hospitable and happiest in the world.
Enjoy the shores of Boracay, go swimming with whale sharks in Cebu, navigate through the depths while deep diving in Palawan or Batangas, all of these places are easily accessible amidst the many islands of the Philippines. Not looking to leave the Metro? The best nightlife experiences can be found right around the corner. Metro Manila, Cebu and Davao have some of the best restaurants, bars, clubs and drinking spots frequented by both locals and expats alike.
Quality doesn't come cheap, unless you work and live in the Philippines. Anyone who has ever been to this Asian gem knows that you can have a three-course lunch for under 5 dollars. And we are not talking about a dry, plain lunch, but a complete meal with a bowl of rice, meat, and veggies on the side. In addition to that, Filipino cuisine features some of the tastiest, most flavorful, and appetizing food you'll ever have in your life.
The Philippines has a generally low cost of living. You can work and live a basic thrifty life here for between $800 and $1,200 a month and a more comfortable life between $1,500 to $2,000 a month. Entertainment, leisure and other activities don't cost anywhere near as much as they do in the US, UK, Australia, Canada or Europe. Services such as getting a haircut, getting your nails done, or getting house help are also very inexpensive – the same is true when shopping for groceries and clothes.
Get ready for the time of your life living and working in this wonderful tropical Asian paradise.
One visit to the Philippines and you'll know you have just met some of the most wonderful people on Earth. The Filipinos' warmth and hospitality, and the vibrant and friendly local culture, are just some of the things that many, especially expats find endearing about the Philippines.
It will feel like home in less than 6 months. Filipinos will greet you, in English, of course, beaming with smiles as you pass by. They will always be ready to share a meal or a drink with you and you'll be surprised how hard you can laugh while enjoying their company. Filipinos are caring, friendly, and gentle. They are definitely never too busy for you.
Filipinos are affectionate, indulgent and supportive. These are the traits of the awesome people you will be treating and working with.
CHIROPRACTOR
Availability:
Immediate
Description:
Be the Clinic Director in one of our fourteen (14) national clinics. Facilities are well located in busy malls for easy community access and staffed with trained professional bilingual personnel. The clinic set up is for a subluxation-based practice so it is very helpful for the chiropractor to be familiar with a variety of techniques like Gonstead, Diversified, SOT, Cox, Activator and other valid methods. The clinic is equipped with Elite drop tables, of which one has the flexion-distraction feature.
A minimum of three years of practice experience is required to apply. The Philippines requires an active license from a nation with a chiropractic law in addition to your passport, driver's license, diploma and transcripts. Please prepare and submit a complete and updated Curriculum Vitae with references.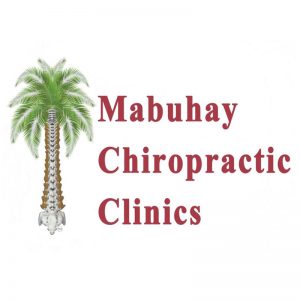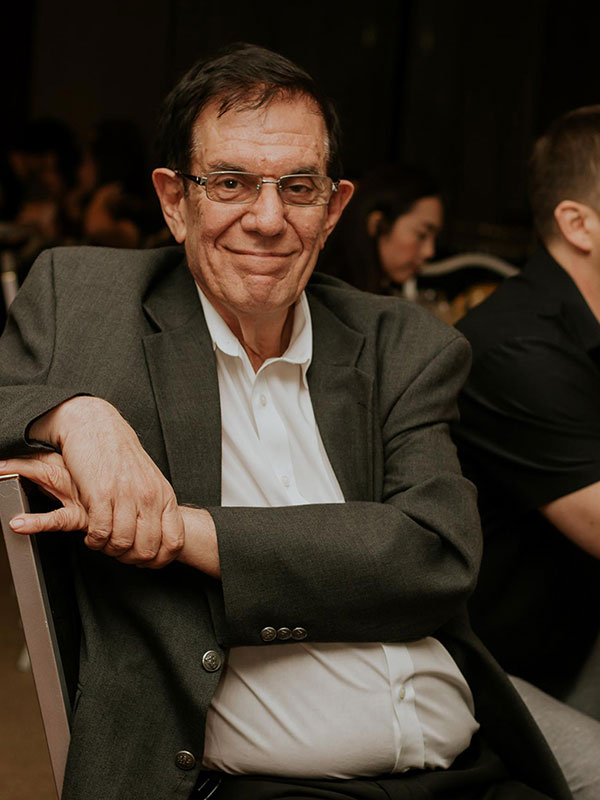 Chiropractors need to know how easy it is to introduce chiropractic to the people of the Philippines. As a chiropractor, we have an opportunity to be who we are, miracle men. We are VIPs. My practice was very successful as I earned more revenue and more patients and that made me have more purpose and esteem.
The best thing about being an associate of Mabuhay Chiropractic Clinics is that you have all the help you needed from your employer, Doc Mike, as well as from any of the staff and other associates. Where else can you get this support?
The cost of care for your condo, clothes, and preparation of food is insanely inexpensive ($20.00/week) and besides that, the most beautiful beaches (and women) in the world are in the Philippines.
Dr. James Amato
Mabuhay Chiropractic Associate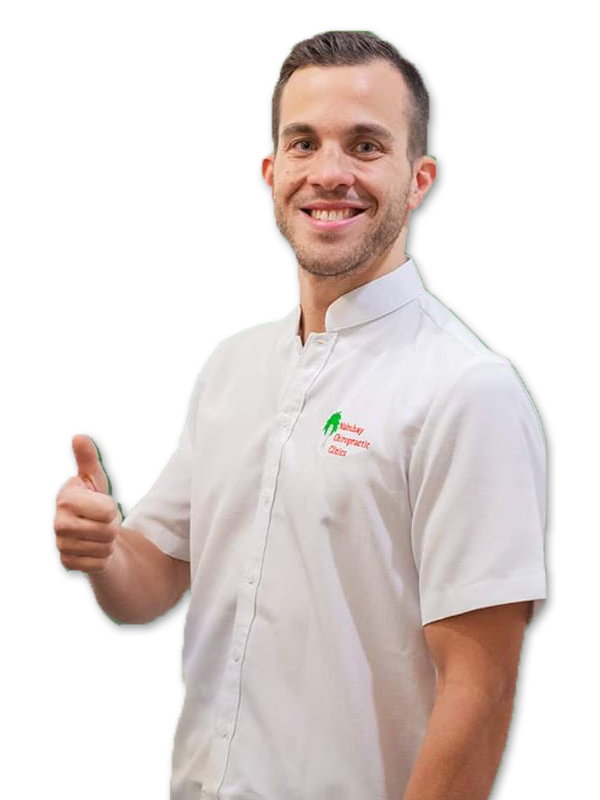 Working for Mabuhay is a great experience. The company and its management work very hard to cultivate a really positive environment. It is very simple to work here because the management takes care of everything such as paper works and work permits. The staffs are well trained, very helpful, knowledgeable and they are always positive. All you have to do is focus on your job as a chiropractor, treat patients, get people well and be the best doctor you can be.
Michael Gerald Boychuk
Doctor of Chiropractic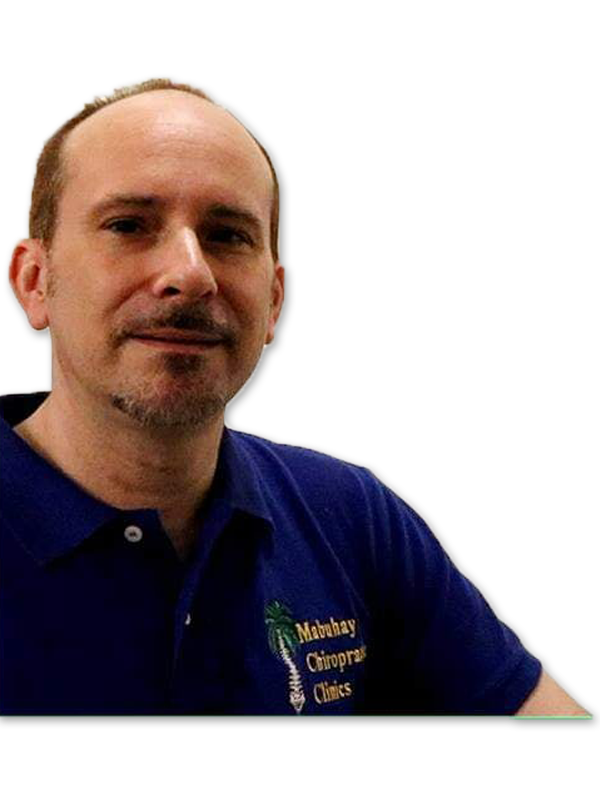 I have enjoyed being in practice here more than I have at any other time in my career. I am grateful to have this opportunity to start a new life here in the Philippines. The people make it such a rewarding experience and I look forward to a successful future here.
Dr. Bates